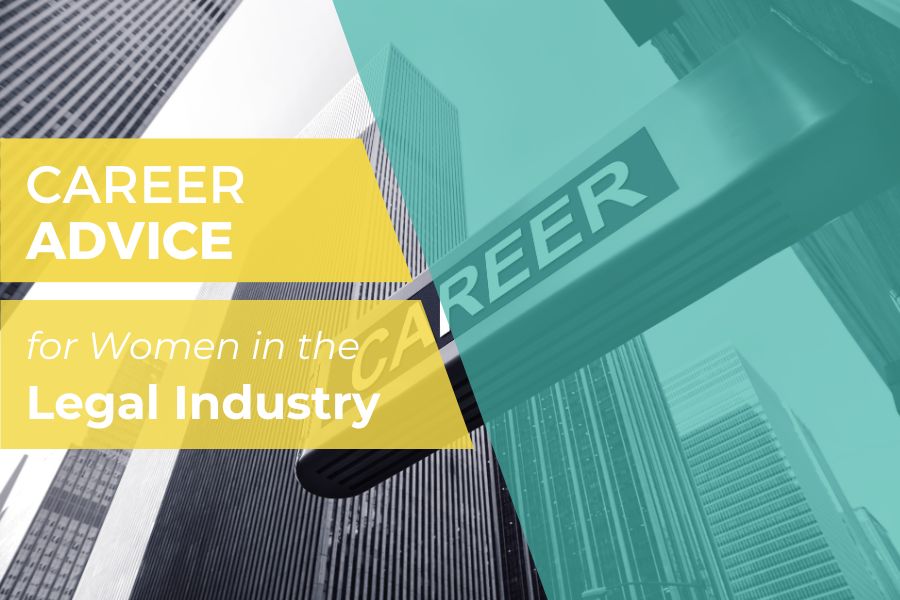 In this interview with Stefanie Marrone, you can hear some sage advice for lawyers and marketing & business development professionals and everybody working in the legal industry.
What do you love most about what you do?
I love to share my knowledge and help other people succeed. Therefore, I share tips on LinkedIn or in my webinars. One of the goals of my work is to help lawyers develop sustainable marketing and business development routines early on, making it easier to achieve visible success in the long run.
How has social media helped you build your business/brand?
I wouldn't be where I am today with my business without LinkedIn. This platform brought me my first clients, invitations to speak at events or to write guest articles.
However, it's much more about the skills that anyone can and should learn that make for success on social media platforms: Creating value-added content, seriously wanting to network with other interesting people and helping them without asking for anything in return. It's called social media for a reason – there is a social element to it.
Any advice to women about succeeding in the workplace?
From my experiences, I can say that success in business comes from a strong expertise, a sustainable and valuable network, and healthy marketing and business development habits/visibility. It will be easier for anyone who works on all of those areas and continuously improves them. For young women, I have the following advice.
In your career, there are two ways how you can make an impact on your professional development.
You are REACTIVE:

You wait and think your successes speak for themselves and your boss is responsible for your career.

You are PROACTIVE:

You take your personal and professional development into your hands and become visible.
Which way is the most successful one? I think, we all know the answer, but are afraid to act proactive.
But a successful career and job satisfaction doesn't happen by itself. You can accelerate your professional development by being proactive and taking initiative.
And there are three simple steps how you can proactively drive your development forward.
Be aware of your strengths:

Even if you start your professional career and are inexperienced, you are not just a "worker / busy bee," instead you can make a valuable contribution.

Take responsibility

:

Take responsibility early on for small projects, whether internal initiatives or client projects.

Become visible:

It is essential that you become visible (internally and externally). Do you like writing, giving presentations or contributing to a podcast? Whatever it is, you need to become, be and remain visible.
What do you wish you could tell your younger self?
Grow your network. Be proactive. Learn from the experience from other senior colleagues (male and female).
And the most important part: Always play the long game. Someone who has foresight and builds timeless assets will have more attractive long-term career opportunities than someone whose assets depreciate over time.
Learn these key traits early on:
Curiosity:

passion for learning

Learning from failure:

The ability to move forward despite setbacks

Long-term mindset:

A focus on long-term and sustainable success, not the short term
What is the best career advice you've ever received?
"… If I respected all the rules, I wouldn't be where I am…." female senior partner (truly rainmaker) from an international big law firm.
What do you think is the key to success in a role like yours?
A managing partner once told me that my greatest strength is my empathy. And I would say that this is also the key for success in my role as a coach, consultant, or mentor for lawyers. I would call it "client-centered empathy." This is when you use your feelings, perspectives, and understanding of the business world to understand about a client through the client's eyes.
What advice would you give to women in your field?
This advice is not only for women in my field, but for all marketing and business development professionals working with lawyers. It helps to understand how their lawyer brain works.
Lawyers often tend to have the following traits:
Higher skepticism:

Great for practicing law, but not for marketing and business development activities.

High autonomy:

Lawyers would like to be in charge and don't like to be told what to do, makes it difficult to work with marketing and business development professionals, who are experts in their areas.

High urgency:

Here as well, this is great for responsiveness when working with clients. But success in marketing doesn't happen overnight.
Those are only a few traits and typical characteristics, but knowing that when you start to work within a law firm or as a consultant for lawyers will make your life much easier.
This interview was originally published on socialmediabutterflyblog. A blog on all things social media, business development, branding, content marketing & networking.
Kostenloser Personal Branding Check
Erfolg = juristische Expertise x Kommunikation.
Bringen Sie deshalb Ihre "Legal Career" auf das nächste Level mit dem kostenlosen Personal Branding Check! In der 60-minütigen Session analysieren wir Ihren Status Quo, Sie erhalten eine individuelle Roadmap und wissen, welche Schritte Sie unternehmen sollten, um eine starke "Personal Brand" aufzubauen.
Vereinbaren Sie jetzt Ihren Wunschtermin.